A Natural Approach to Wellness…One Bath At A Time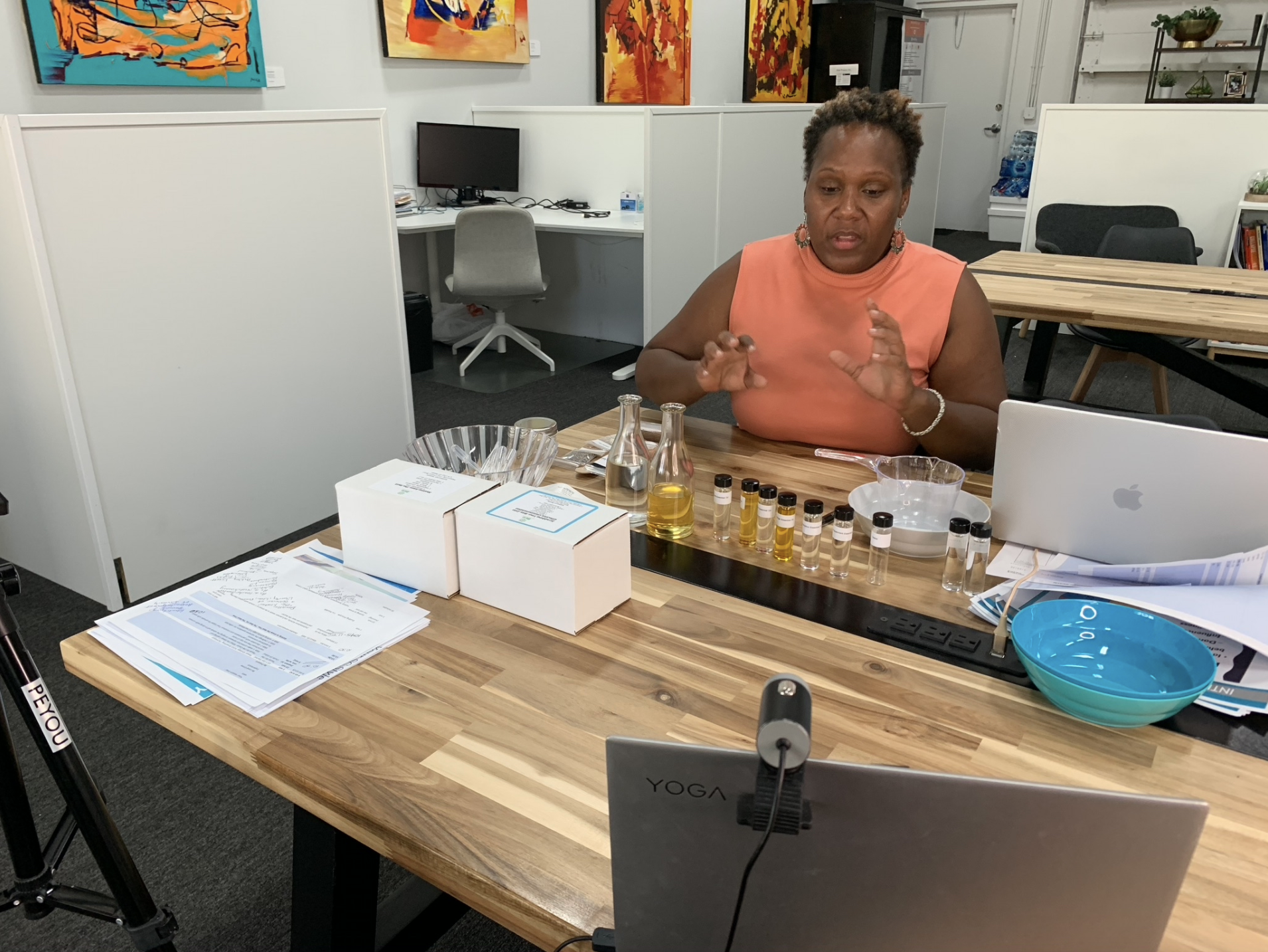 Mini Grant SenseMaker Project Story or Micro-Narrative
Grant Project: Glowrious Bath & Body
Description: Support for the operation of an existing business for profit or not for profit
Role: I received a mini grant for an idea I had
Date submitted: 2020-11-30 12:00
Hello, my name is Danielle Morris and I am the founder of Glowrious Bath & Body which is an all natural company specializing in whipped butters, hand-crafted soaps, scrubs, salves and other bath and body essentials. And ultimately, we would love for everyone to have a natural approach to wellness and in our case, one bath at a time. And so my experience with Healthier Neighbors' mini grant has been phenomenal on a couple of levels. One, I am very grateful for the trainings that were provided, some of the insight, some of the education, because, as a small business owner, that helped me to refine my decision as to how things were going to be allocated. And with that, with my funds through the mini grant, helped me to, again, reallocate my finances, but also to reallocate my focus on how I can better serve my community with the funds that I've received. And so, again, this has just been a downright pleasant experience. It has been beneficial for me, again, as a small business owner because sometimes you don't know what direction to take, so with that, I believe that it's just been great in a sense of fostering community, providing education, providing insight, and then also giving us the means to do so. So, again, I'm very grateful for the mini grant experience. I think it has been relatively smooth. And with that, thank you, thank you, thank you.
How This Person Interpreted Their Story or Micro-Narrative
Note: Responses which fell closer to the middle (between two or three options) are shown as two dashes.
This project or activity has the capacity to impact the community:
This project impacts:
To have the biggest impact, this project needs support from: --
The mini grant project(s) in my story impact: --
The story I shared shows the importance of: --
In my story, things went: Differently than I expected
The story shows: --