Posted on the Palm Health Foundation website on July 21, 2020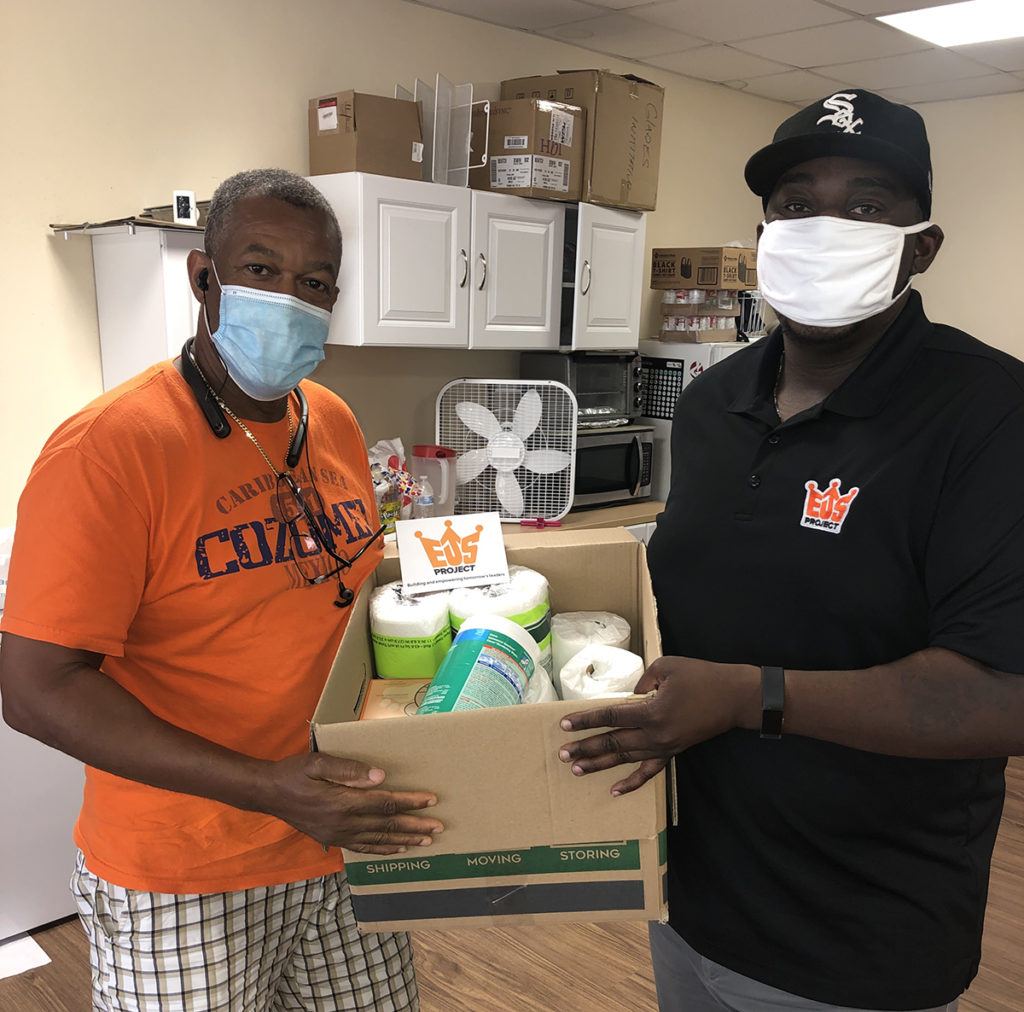 As Palm Health Foundation and its partners continue to collect the personal stories of Palm Beach County residents during COVID-19, more community members in crisis are receiving the help they need through the new Neighbors Helping Neighbors Fund. The fund was established by Palm Health Foundation during the pandemic to assist residents who are struggling to pay their rent, access food, receive medical treatment and have other urgent needs.

Leroy Merchant of Boynton Beach shared his story through the foundation's website, phfshares.com, where it was reviewed by youth at the EJS Project in Delray Beach, a foundation partner for the initiative. Here is some of what Mr. Merchant shared:

"I am a husband whose wife (Fabiola) is currently battling a diagnosed of stage 4 ovarian and colon cancer and also raising two teenage boys. My mother suffered a stroke in June who also needs my help…Then in March, I became unemployed due to Covid19…being home has giving me an opportunity to take care of my wife but right now we are struggling due to me not working. The bills are coming but unfortunately, I've exhausted my checking and savings account… At this time I am the only person who is able to take care of my wife and mom in regards to all hospital and Dr. visits, she is currently getting treatments for chemo and that is weekly. During chemo she is extremely weak where I have to help her out of bed each morning, assist with her daily meals, help with hygiene, prep and feed her all her meals… I would love to work but unfortunately, my place of employment is close until further notice. Please help us as we are two hard-working people who is currently going through an extremely hard time."

EJS Project youth spoke with Mr. Merchant and one of his teenage children to identify how they could best use Palm Health Foundation's Neighbors Helping Fund to provide support to the family. They paid for the family's mortgage for the month of July and their neighborhood association fees, which was vital given the payment was past due. The EJS team also immediately put together a care package that included the many essentials Mr. Merchant needed, including medical masks, gloves, toilet tissue, paper towels, hand sanitizer and disinfectant wipes, and delivered it to Mr. Merchant.

The "rapid response team," established by Palm Health Foundation and its partners to help residents get access to care during COVID-19, also took action to connect Mr. Merchant with local cancer support resources. The team connected him with the Cancer Alliance of Help and Hope for guidance and support in caring for his wife. Hearing the Ovarian Cancer Whisper has also offered to provide financial assistance from their Jacquie Liggett Angel Fund.

Mr. Merchant's story demonstrates how Palm Health Foundation is convening and collaborating with local partners to provide immediate assistance to Palm Beach County residents during COVID-19. He has agreed to speak to media to share more about his story, and partners from the organizations providing assistance are available as well.
About Palm Health Foundation Palm Health Foundation is Palm Beach County's community foundation for health. With the support of donors and a focus on results, the foundation builds strong community partnerships, respects diverse opinions, advocates for its most vulnerable neighbors and inspires innovative solutions to lead change for better health now and for generations to come. The foundation supports health equity for Palm Beach County residents of all backgrounds, heritage, education, incomes and states of well-being. Palm Health Foundation has invested more than $83 million in Palm Beach County health since 2001. For more information about Palm Health Foundation, visit palmhealthfoundation.org or call (561) 833-6333.