In early 2020, the pandemic exposed the fragility of institutions that communities depend on for their health and well-being. Having completed its first SenseMaker project, "We Are Here," Palm Health Foundation had set the stage to respond by allowing novel, innovative solutions to emerge. The foundation recognized that the uncertainty surrounding the COVID-19 outbreak and civil rights protests made traditional solutions (like large-scale, long-term plans for change) less viable.
The Neighbors Helping Neighbors (NHN) fund succeeded by empowering local leaders and residents to meet the community's needs as they arose. The fund put small grants directly in the hands of Palm Beach County residents so they can recover, rebuild, and plan for the future.
What We Did
Activated a network of extremely local, relentlessly dedicated actors with an ability to thrive when faced with the unknown. We introduced them to SenseMaker and asked them to collect stories in their communities.
Compensated people in the network for participating.
Plugged community intelligence gathered from narrative and neighborhoods into a feedback loop.
Connected feedback from a crisis to decision-makers trying their best to respond.
Responded to the feedback loop as an organization by creating a fund for individuals and families in need called Neighbors Helping Neighbors.
Recognized emergent roles of philanthropy, grants and communications departments, fundraising, operationalizing/coordinating, and storytelling.
Chose agencies to take part based on Healthier Together project director guidance.
Reduced red tape as much as possible.
Supported the best actors in the system to shape the rules.
Trusted in open-ended systems around the Healthier Together network and take advantage of emergent novelty. For example, the role of youth in the NHN process created something new to explore and build on.
These guidelines provide enabling constraints, allowing partners to play to their strengths and limit bureaucracy and permission seeking:
People first. When in doubt, do the human thing.
Act as a beacon and trusted servant in the community, even when financial assistance for an individual or family is not possible.
Document circumstances and stories in SenseMaker when possible, but no one is required to submit a story.
How Funds Have Helped
As of September 2020, partners have disbursed $126,404 of NHN funds (and $16,333 in car donations) to families to help with rent, utilities, automotive expenses, food, clothing, and funeral expenses. The visual below provides a snapshot of how funds have been used.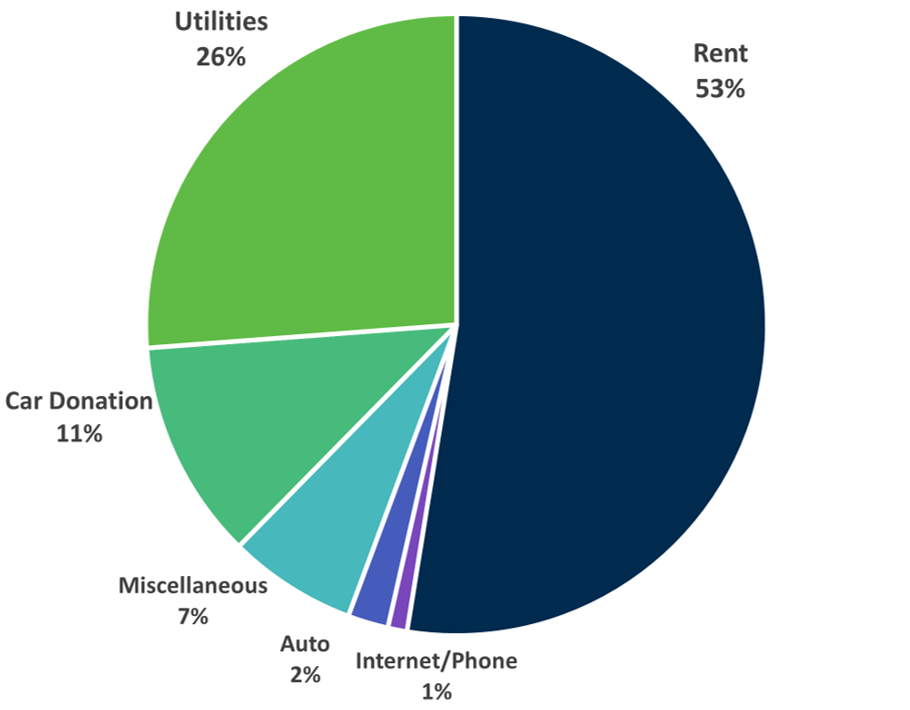 Stories detailing how NHN funds have helped individuals and families are shared in our News page, which includes video and articles from local news sources covering the impact.
Foundation Partners
Partners disbursing NHN funds are diverse. They serve different populations, sometimes speaking different languages and working in different systems. While the organizations are important, the people driving them are most important. Some of them are listed below to emphasize how critical they are. People change systems through their actions and this group changes systems for the better.
Being a community servant is in their DNA, and they are adaptable to rapidly changing circumstances. They are at home in the trenches. They distribute food, help kids adjust to online education, check in on families, and guide those in need to resources.
| Location | Organization | Leadership | Description |
| --- | --- | --- | --- |
| Delray Beach | The Emanuel Jackson Sr. Project | Dupree Jackson, Marcus Darrisaw | The EJS Project seeks to build and empower future leaders by increasing local youth's access to opportunity and surrounding youth with strong supportive relationships that promote change in individuals, organizations and systems. |
| Boynton Beach | Pathways2Prosperity | Ricky Petty, Kem Bush | Pathways2Prosperity is dedicated to strengthening communities across Palm Beach County by improving outcomes for children and families through education and social services. |
| Lake Worth Beach | For the Children | Reginale Durandisse, Yves Saint-Hillien | For the Children provides educational, recreational, and family support services for local children aged 3-18. |
| West Lake Worth | Lake Worth West Residential Planning Group | Rhonda Rogers, Saidy Garzon | Lake Worth West Residential Planning Group promotes family unity, community safety and beautification, and provides wellness, cultural and educational programs for local children, teens, and adults. |
| Belle Glade, Pahokee, South Bay and unincorporated Glades Communities | Student ACES for Leadership | K.D. Fletcher, Krissy Webb | Student ACES provides leadership, academic and athletic support for High School ACE students in the Glades area. |
| West Palm Beach/Riviera Beach | Manifest Church | Pastor and First Lady Wright | Manifest Church seeks to demonstrate God's love, compel holy living and empower people to win. |
| Jupiter | El Sol Neighborhood Resource Center | Betzy Rega | El Sol is the result of a community effort to transform the problem of an unsafe and contentious open-air-day-labor market into a safe and productive resource center in which all people can achieve their highest potential. |