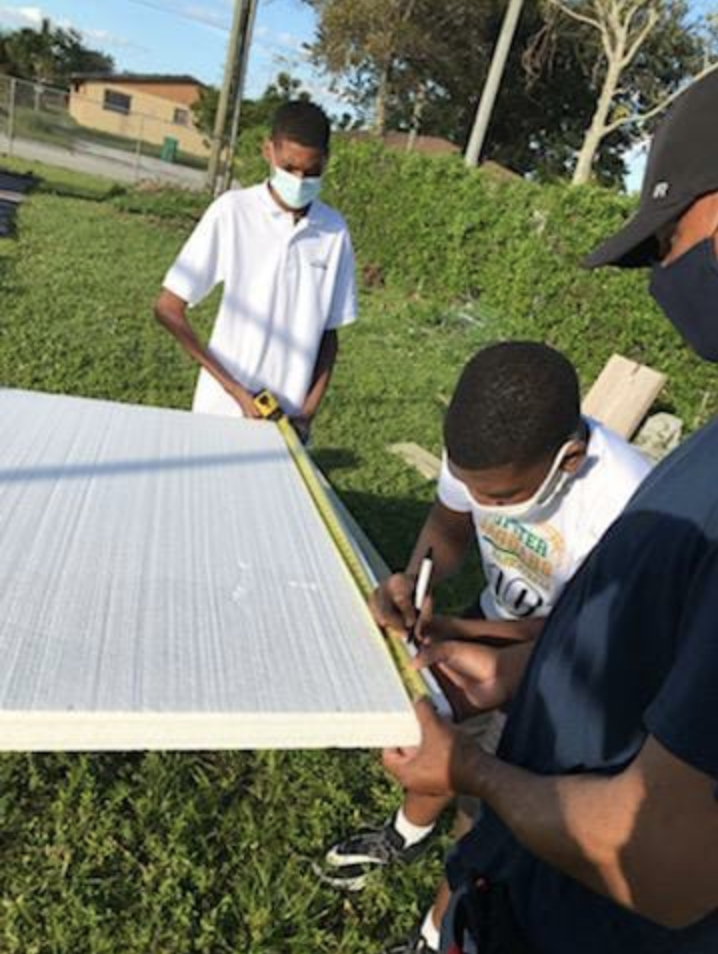 Mini Grant SenseMaker Project Story or Micro-Narrative
Grant Project: Youth Hydroponic Farming & Mentoring Project 2
Description: A project that is reoccurring
Role: I participated in a reoccurring mini grant activity program and I received a mini grant for an idea I had
Date submitted: 2020-11-24 12:00
Hello, I'd like to update you about the Youth Hydroponic Farming and Mentoring Project 2. On November 10, we kicked off where we held a mentoring session with youth at the Lindsay Davis Center, the youth empowerment program. We spoke about a wide range of topics ranging from healthy eating to food production , and also we went to address some issues going on during the pandemic right now. On November 17, we went outside and then we began to construct the hydroponic tank. It was very windy that day. We did not put any water in that tank and place the seeds in, which we will do next week. However, the youth were able to use some of their construction and engineering skills in building the tank. It was a great success. Next week, when we will add the water and plant the seeds. At that time, we will have the hydroponic tank all the way in motion and also, we will mentor with the youth just a little bit more. It has been a journey. 2020 has been different in the sense of the pandemic, and what we have noticed is it is hard to get youth in one place, maybe because of their own fear or their parents do not want them out at certain places. However, we are having participation, and that's good, and all is well. I hope to have another update for you soon.
How This Person Interpreted Their Story or Micro-Narrative
Note: Responses which fell closer to the middle (between two or three options) are shown as two dashes.
This project or activity has the capacity to impact the community:
This project impacts:
To have the biggest impact, this project needs support from: Individuals in the community
The mini grant project(s) in my story impact: Small groups
The story I shared shows the importance of: Power within the local community
In my story, things went: --
The pandemic has created some issues; however, it was expected and we have adjusted.
The story shows: --