Special Report: How Local Nonprofits Are Surviving The Pandemic
by Debra Banerjee | Published in the Boca Raton Observer | October 25, 2020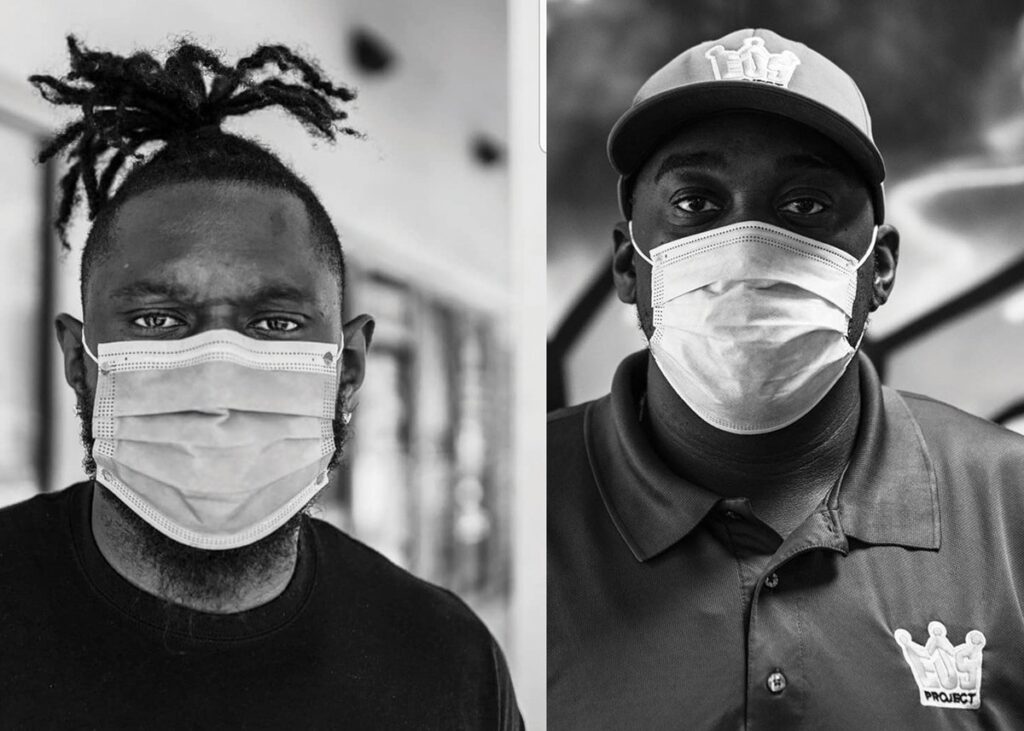 Building strong community partnerships is one of the ways the Palm Health Foundation (PHF) advocates for health equity for Palm Beach County residents. In response to the pandemic, the foundation established the Neighbors Helping Neighbors Fund to give small grants directly to residents struggling to pay rent, access food, receive medical treatment and more.
The fund was created in March, says Andy McAusland, director of grants and evaluation, when the organization began thinking about how to respond to the pandemic. PHF's Rapid Response Team, a coalition of community partners and the Palm Beach Atlantic Volunteer Nursing Corps, used software to gather 1,000 stories about COVID-19's impact on local residents, especially in cities within PHF's Healthier Together initiative: Glades, Delray Beach, Boynton Beach, Lake Worth, West Palm Beach and Jupiter.
"We could tell all those things we thought were going to be issues were exact issues for people," McAusland says. "Their work hours were cut. They were panicked about how to handle school and working from home. Some people were sick with COVID-19 and unable to work.
"When we collected 50 stories, it was pretty clear there is a moral imperative to do something more than read stories and filter that information to community leaders. Some stories were so gut wrenching that we had to act. That's what started the Neighbors Helping Neighbors Fund."
The fund channeled money to seven small community agencies that have their finger on the pulse of their neighborhoods.
"Because they are neighborhood organizations, they'll understand best how to help," he says.
One of those organizations is Pathways to Prosperity, a small Boynton Beach nonprofit with close ties to St. John Missionary Baptist Church.
"They are seeing people at their most vulnerable on a daily basis," says McAusland.
Another is the EJS Project, a Delray Beach nonprofit that serves teens in and around the city.
"Both have deep ties to their local communities," he says.
So far, about $220,000 has been dispersed. Distributing the money to small grassroots organizations has not only helped individuals but has aided in strengthening the fiber of communities.
"That kind of community strength is really what's going to get people through the pandemic," McAusland says.
He adds: "We're in this for long haul. This is not a temporary crisis like a hurricane – but a life-altering event. The plan going forward is how to make communities stronger and more resilient to handle challenges that come with ground-shifting events that we may well see more of."
Read the full article at https://bocaratonobserver.com/culture/features/charity-in-the-time-of-covid/.