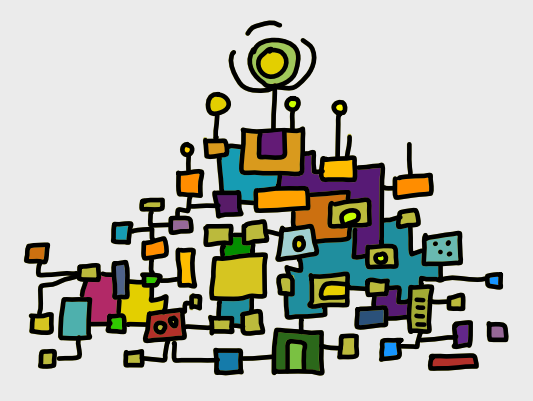 Mini grants are an essential contribution to Healthier Together because innovation happens at the local level. Mini grants help launch small businesses, encourage professional development, and fund ideas that tackle some of our toughest problems, like intergenerational wealth, health and well-being, family caregiving, and root causes of trauma and violence. This project seeks to better understand 32 Healthier Neighbors mini grants and 13 BeWellPBC mini grants. Taken together, these mini grants offer 45 potential pathways to a healthier Palm Beach County.
In addition to reading the narratives below, visuals showing how community members interpreted their narratives are presented in the Data Visuals page.
Local leaders and community members involved in mini-grant projects were given the following prompt:
Share a story about a mini grant experience.

Your story can be something, anything that happened related to a mini-grant. It doesn't have to prove anything—we are not looking to grade anyone. It can be something rare and meaningful or something that happens every day. The more stories, the more people who tell stories, the better we can represent who you are and what you do.

We hope your stories can help us understand more about mini-grants, how they help, what the challenges are while getting to know the people behind them and connected to them.
Enter the Gallery
View the stories in a gallery format here.
Stories By Grantee
View stories by grantee using the search form below.
Stories By Date
This month ended our mini grant experience. I am so grateful and thankful to have been chosen as a grant recipient. This was my first time writing and applying for a grant so I am extremely happy that I was able to have this experience. I originally went into this with thinking that I was going to have a partner to help with implementing/executing the project but my partner ended up leaving the agency so I was the main one in charge throughout the majority of the grant. It was very stressful and tiring at times to try to coordinate and plan everything on my own. I did have some support from co-workers for my events in June which was very appreciated as I don't think these events would have been able to be pulled off without them. The final monthly workshop of dancing to drums was one of the better workshops that we have have throughout the series. The youth seemed to really enjoy it and be engaged. It also had one of our larger turnout of participants for our events. I really enjoyed watching the youth smile and interact with the facilitators. The changes in some of their…